This month's roundtable topic was Forward to Ferguson's "Still Separate, Still Unequal" with gust speakers: Dr. Karishma Furtado and Cristian Vargas. The report addresses racial disparities in St. Louis' PreK-12 education system and policy based solutions for leveling the playing field.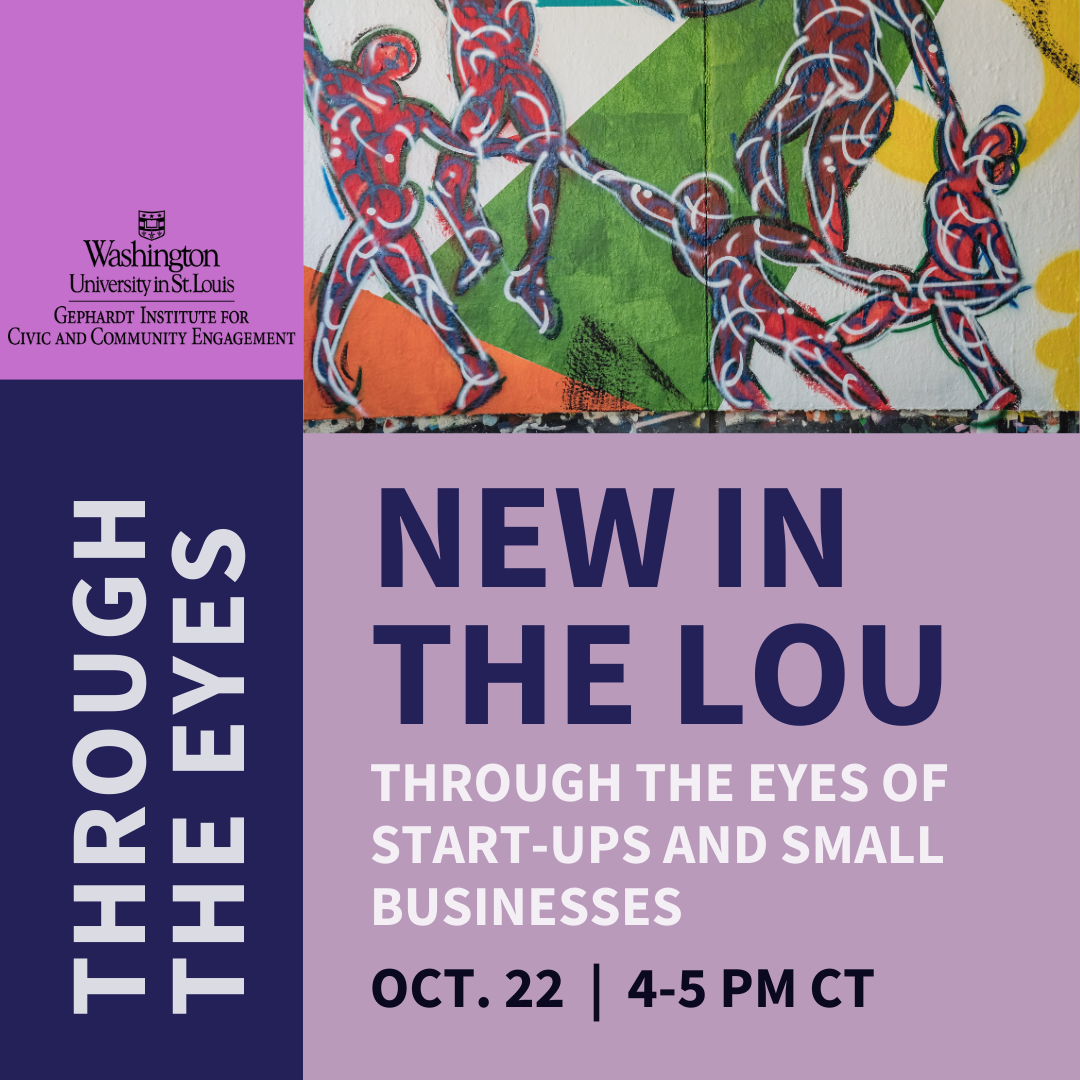 The Gephardt Institute is hosting New in the Lou, a series of panel discussions to catalyze dialogue about St. Louis through the eyes of our local community. Conversations are geared towards undergraduate students, graduate students, and faculty/staff, with attention on new members of the WashU community. Attendees will be entered to win door prizes from STL Style! Panelists include Keisha Mabry, Emily Lohse-Busch, Philip Sangokoya, and Phyllis Ellison. Moderator will be our own Natalie Self!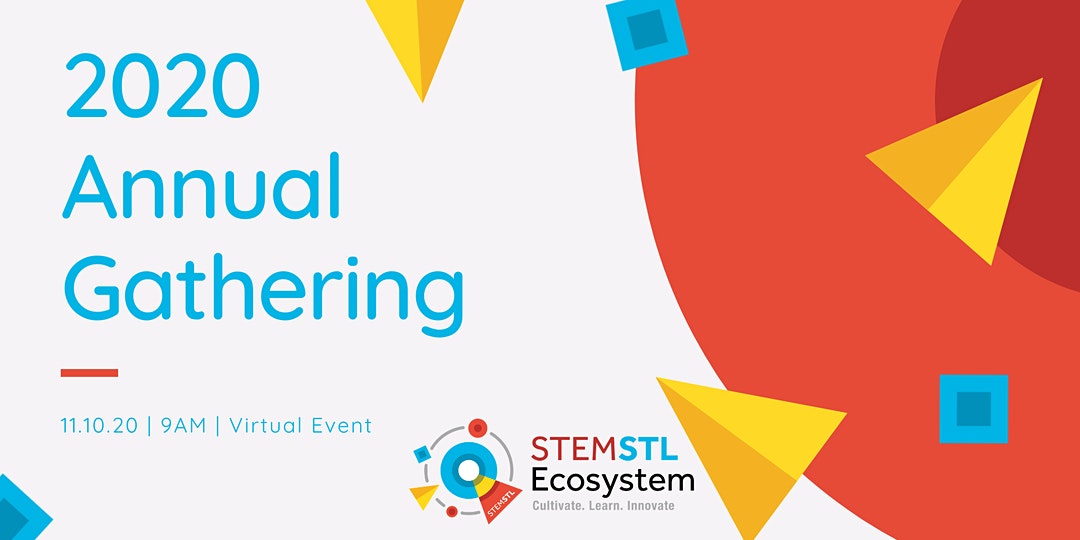 Join STEMSTL for a year-end roundup! We are gathering all of our valued ecosystem partners for a full day of content, beginning with free breakfast on us! This event will feature a panel discussion led by STEMSTL Executive Director Natalie Self. There will be opportunities to network and build relationships with other ecosystem partners. We will also have breakout discussions on a variety of engaging topics. Finally, you'll get to leave with some FREE STEMSTL swag! Register today! Thank you to Missouri S+T and the Cortex Innovation Community for sponsoring this event!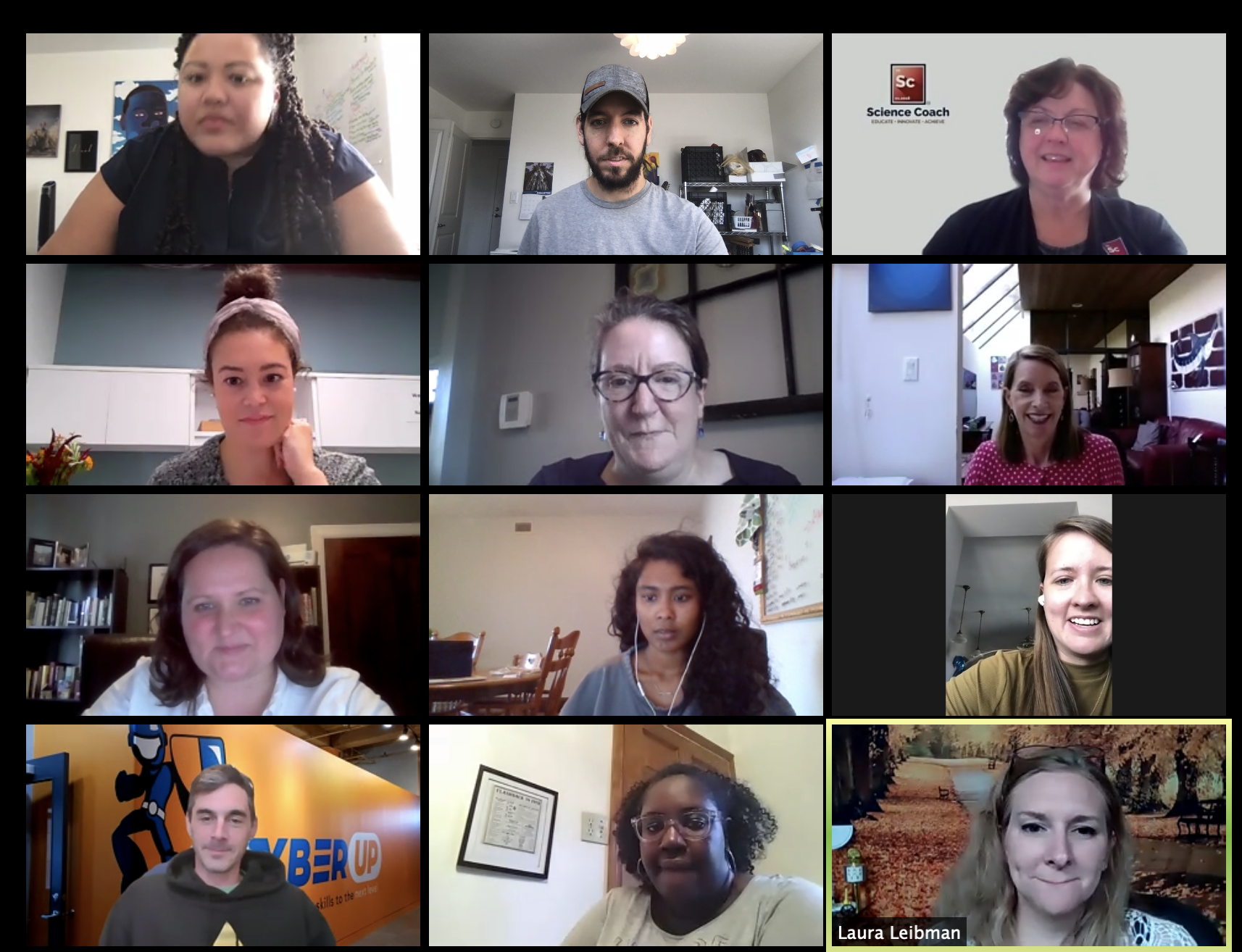 Natalie Self speaking at the Prepare.Ai Workforce Development Forum
Don't miss Natalie Self on a panel to discuss "How to Get More STEM Into the Classroom Sooner". October 1st! Go to www.prepare2020.org to register for this and other exciting FREE events!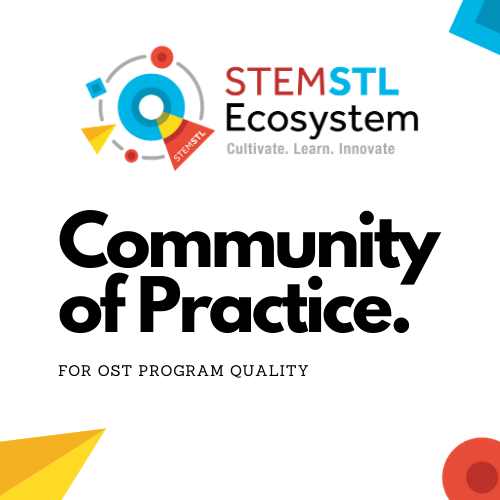 STEMSTL's OST STEM program Community of Practice Launch!
Out-of-school-time STEM programs provide an important point of exposure for many St. Louis students to STEM concepts and project-based STEM learning. In early 2018, STEMSTL convened 150 community members to name and prioritize strategic activities needed to better strengthen the STEM learning ecosystem in St. Louis. Some of the strategic priorities identified were building a shared definition of out-of-school-time STEM programming and developing a commitment to learning, growing, and strengthening as anti-racist, high-quality programs to best serve students.
Go to www.stemstl.org/out-of-school-time-community-of-practice/ to learn more!

Take a look at this article on diversity, equity, and inclusion from the St. Louis American. Entitled "Moving St. Louis toward Anti-Racist Economic Development", from 4 BioSTL employees; Lindsey Harrison, Ben Johnson, Natalie Self, and LaShana Lewis. The article highlights the incredible systems change work we are doing to create a more equitable St. Louis!
Natalie Self featured in Ep. 7 of WISER Conversations
Hear Natalie speak on diversity, equity and inclusion in economic development.  WISER Conversations is a podcast hosted by Dena Ladd, Executive Director of Missouri Cures.  This is only the 7th installment of the podcast and we are excited to hear more!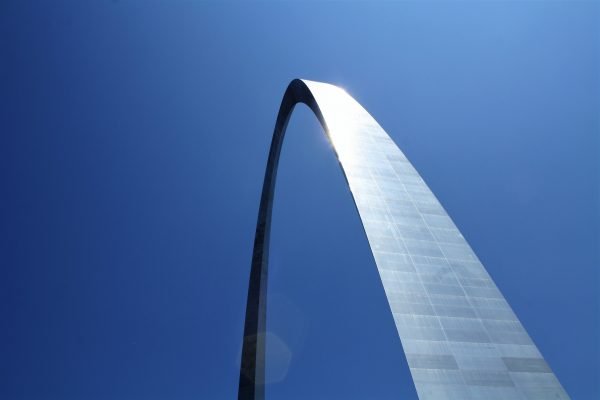 In Plug article "How Ecosystem Leaders In St. Louis Are Adjusting and Adapting During the Pandemic", Natalie Self discusses the educational inequities present in post-pandemic education.
STEMSTL Community Ad Campaign Launches Ads Across St. Louis!
In times of uncertainty, we at STEMSTL want to provide parents a reassuring message: "You are doing enough." Our EVERYDAY STEM Campaign highlights all the ways STEM happens in our day-to-day activities, and encourages parents to see these activities as lessons, and opportunities. We are so happy to have ads finally placed across St. Louis at metro and bus stops including Forest Park, Cortex, Central West End, and St. Charles Rock Road. If you see one of our ads, don't hesitate to send us a selfie! daniel.ristau@stemstl.org
Education Equity Series: What is Education Equity? featuring Natalie Self
In this first episode of our special series of inspirED dedicated to education equity, a group of education professionals explore how education equity manifests in classrooms across the U.S., and how those experiences impact students inside and outside the classroom.
Our guests share their personal experiences with education equity and discuss ways you can actively work towards creating equity every day in every part of your classrooms, schools, homes, and communities.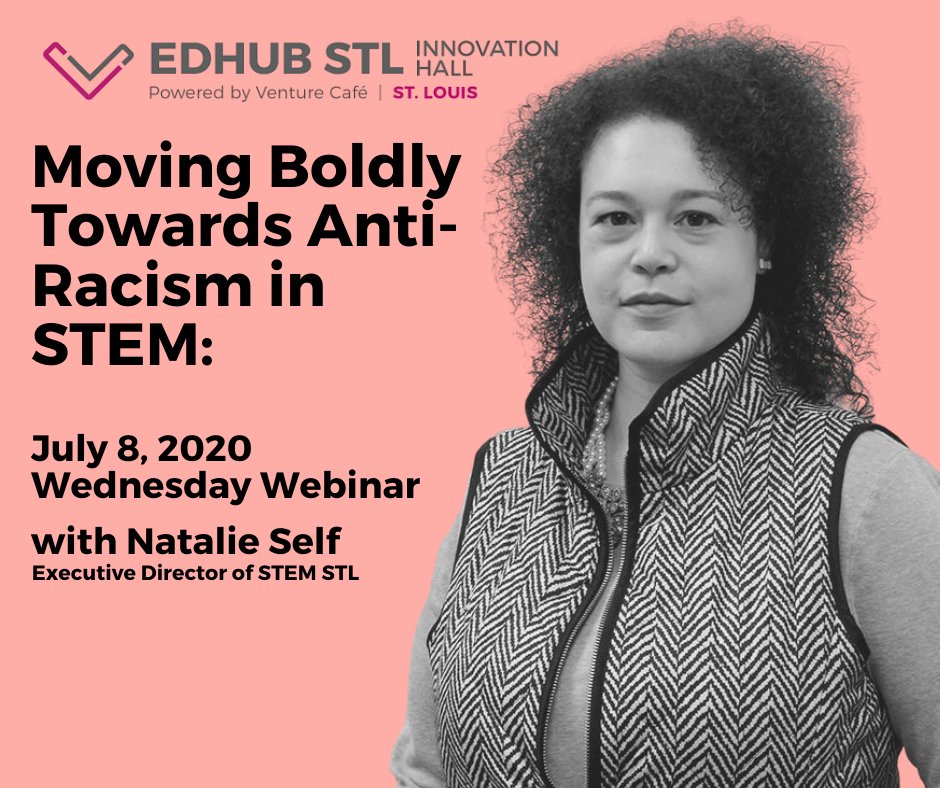 Natalie Self, STEMSTL's Executive Director asks challenging questions about anti-racism in STEM at the EdHubSTL Wednesday Webinar.