The purpose of the STEMSTL Community of Practice (CoP) iss to bring together STEM Out-of-School Time (OST) programs to explore the intersection of quality and anti-racism with the goal of improving STEM OST programming for youth in the St. Louis region. We realize that the most marginalized St. Louisans are underrepresented in STEM programs and STEM careers. Our approach is to take an introspective look at programming, policies, and practices that can change this current paradigm through shared learning, guest experts, collaborative work, and brave conversation. We have partnered with Strategic Community Partners to help facilitates this program.
STEMSTL and Strategic Community Partners will be continuing the OST Community of Practice for a second cohort. For this group of organizations, we want to focus on organizations that provide STEM programing over the summer. Application information will be released late Fall 2021  
2021 Cohort Exit Survey Highlights
Congratulations to our inaugural class for completing the first OST Community of Practice. These ten programs are committed to learning and progressing as antiracist, high-quality programs for youth-openly, honestly, and with a lens of constant learning and commitment to community. Read about the full COP cohort experience and Impact Report here!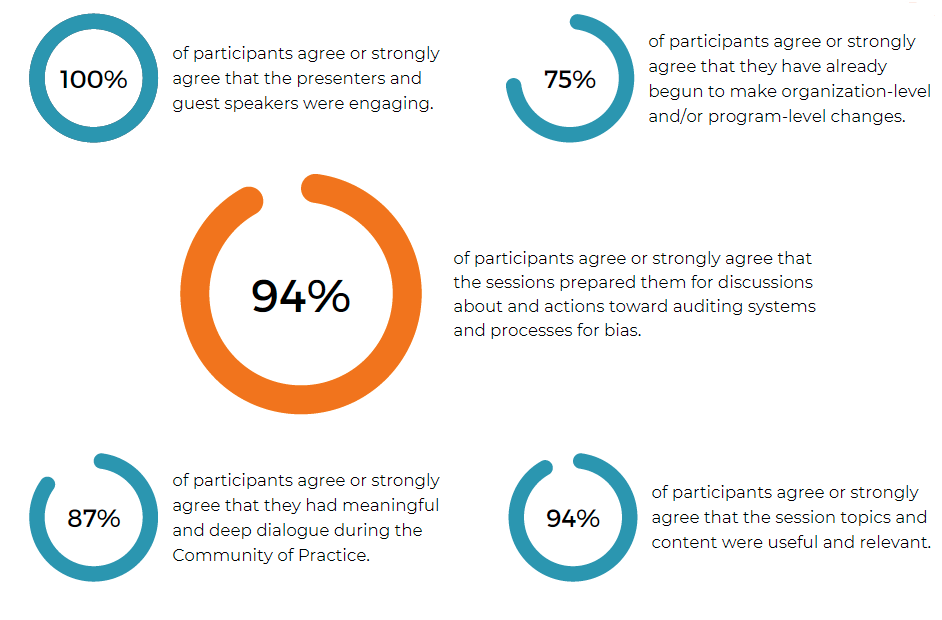 What resources did participants find most helpful?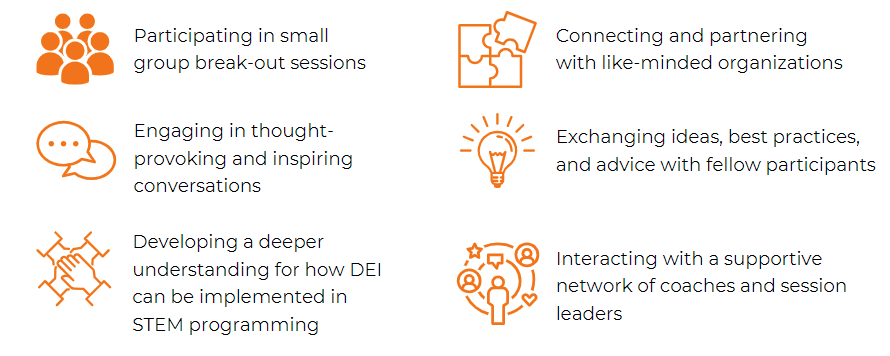 2021 OST Community of Practice Cohort