Natalie Self,
Executive Director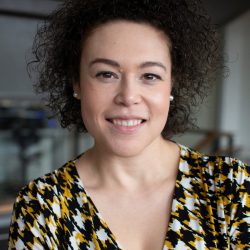 Natalie Self brings an extensive background in building a more equitable St. Louis through cross-sector collective leadership, operationalizing equity frameworks for regional change, and national grant-making.
Most immediately prior to this role, Natalie served as a Program Officer in Entrepreneurship at the Ewing Marion Kauffman Foundation, where she managed a national grant portfolio totaling more than $24M in investments made to organizations implementing novel approaches to supporting entrepreneurs from communities systemically left behind. In this role, she facilitated diversity, equity, and inclusion learning conversations with 34 member foundations of the national Entrepreneurship Funders Network.
Prior to her work at Kauffman, Natalie served as a Program Manager at BioSTL, where she was responsible for the operations and evaluation of the BioSTL Inclusion Initiative. In this role, Natalie also drafted the framework we used to launch STEMSTL. She also founded the St. Louis Equity in Entrepreneurship Collective.
Natalie has a Masters in Social Work from Washington University in St Louis, and is a graduate of the Coro Fellowship in Public Affairs.
Kate Polokonis, 
Program Manager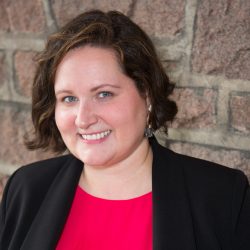 Kate is a former teacher with experience in St. Louis public schools and out-of-school STEM programs. Her experiences in the classroom led her to return to graduate school to study social and economic development and social policy as a way to foster change in the systems surrounding education and child wellbeing.
Kate received her MSW from The Brown School of Social Work at Washington University. During her graduate career, Kate focused on workforce development. She project managed the launch of Starkloff Disability Institute's DREAM BIG program, a career-exploration camp for teens with disabilities, from pilot program to full implementation. At Ready by 21, she supported the Regional Youth Employment Coalition and led the research on regional short-term credentialing programs that formed the basis for the online portal Blueprint4Careers. 
Kate has led community-organizing efforts to end the school-to-prison pipeline and implement anti-racist and restorative disciplinary policies in districts throughout the St. Louis area. Kate was a Tomorrow Builder Fellow at WEPOWER where she focused on improving governance and coordination in St. Louis's early-childhood system. Kate is a life-long St. Louis resident and passionate about promoting racial and economic equity in her hometown.