Kate Polokonis, 
Executive Director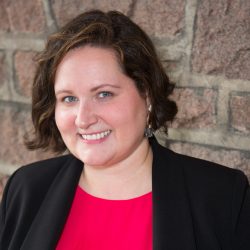 Kate is a former teacher with experience in St. Louis public schools and out-of-school STEM programs. Her experiences in the classroom led her to return to graduate school to study social and economic development and social policy as a way to foster change in the systems surrounding education and child wellbeing.
Kate received her MSW from The Brown School of Social Work at Washington University. During her graduate career, Kate focused on workforce development. She project managed the launch of Starkloff Disability Institute's DREAM BIG program, a career-exploration camp for teens with disabilities, from pilot program to full implementation. At Ready by 21, she supported the Regional Youth Employment Coalition and led the research on regional short-term credentialing programs that formed the basis for the online portal Blueprint4Careers. 
Kate has led community-organizing efforts to end the school-to-prison pipeline and implement anti-racist and restorative disciplinary policies in districts throughout the St. Louis area. Kate was a Tomorrow Builder Fellow at WEPOWER where she focused on improving governance and coordination in St. Louis's early-childhood system. Kate is a life-long St. Louis resident and passionate about promoting racial and economic equity in her hometown.
Samantha Minor,
Community Coordinator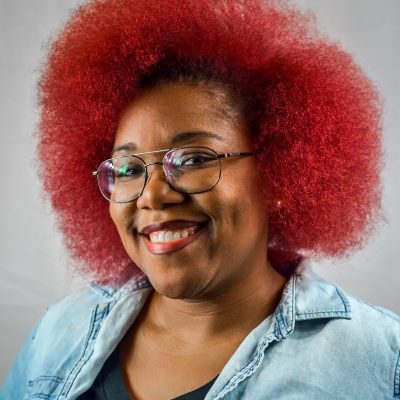 Samantha is a St. Louis native.  She is a product of the Saint Louis public school system and a graduate of Saint Louis University.  Samantha holds a Bachelors of Arts in Interpersonal Communication with a minor in Special Education.
She has always found an interest in all things science. Samantha has a very hands-on approach to learning science and teaching it. "If the concept can be brought to life in the mind, then it will stick with you forever."
She is also very passionate about early childhood education.  She truly enjoys cultivating an environment that allows young minds to grow and explore. With this passion, Samantha was lead to be an Early Childhood Specialist, serving in the 24:1 footprint. In this role, she trained childcare providers on developmentally appropriate practices within the classroom and assisted providers in receiving their Child Development Associate (CDA) credential.
Samantha comes to us from Girl Scouts of Eastern Missouri, where she served as a Community Troop Manager.  In that role, she formed relationships with staff members of many public schools within the St. Louis Region. She used those relationships to provide direct- service programming on topics such as character building, financial literacy, and STEM. Samantha enjoyed taking the topic of the month and bringing it to life for the girls she served. 
In her role, as Community Coordinator, she plans to continue bringing life to STEM concepts, sharing resources with schools and community partners to enhance the knowledge of today's youth and improve diversity in the world of STEM.