Natalie Self,
Executive Director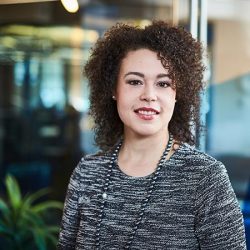 Natalie Self brings an extensive background in building a more equitable St. Louis through cross-sector collective leadership, operationalizing equity frameworks for regional change, and national grant-making.
Most immediately prior to this role, Natalie served as a Program Officer in Entrepreneurship at the Ewing Marion Kauffman Foundation, where she managed a national grant portfolio totaling more than $24M in investments made to organizations implementing novel approaches to supporting entrepreneurs from communities systemically left behind. In this role, she facilitated diversity, equity, and inclusion learning conversations with 34 member foundations of the national Entrepreneurship Funders Network.
Prior to her work at Kauffman, Natalie served as a Program Manager at BioSTL, where she was responsible for the operations and evaluation of the BioSTL Inclusion Initiative. In this role, Natalie also drafted the framework we used to launch STEMSTL. She also founded the St. Louis Equity in Entrepreneurship Collective.
Natalie has a Masters in Social Work from Washington University in St Louis, and is a graduate of the Coro Fellowship in Public Affairs.
Daniel Ristau, 
AmeriCorps VISTA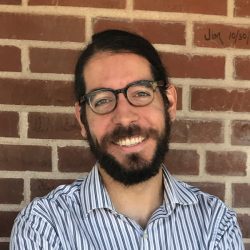 Dan serves as an AmeriCorps VISTA supporting STEMSTL. Dan's role is to support the overall operations of the STEM Ecosystem by establishing and facilitating a management system for Salesforce, the ecosystem workgroups, and the ecosystem's communications strategy.
Dan has a diverse background of experiences. Prior to STEMSTL, Dan worked as a Laboratory Technician for almost four years, and meanwhile served on the board of directors of a non-profit religious organization for six years. 
Dan graduated with a Bachelor's degree in Chemistry from University of Missouri—St. Louis in 2014. He is very passionate about STEM and STEM education, and is always looking for opportunities to help others.  Dan personally loves mathematics and logic-based problem solving, despite not liking them very much when he was young!  When not working for STEMSTL or reading on a variety of thought-provoking topics, Dan loves playing guitar and hiking through the woods with his wife, Cara.