Take a look at this article on diversity, equity, and inclusion from the St. Louis American. Entitled "Moving St. Louis toward Anti-Racist Economic Development", from 4 BioSTL employees; Lindsey Harrison, Ben Johnson, Natalie Self, and LaShana Lewis. The article highlights the incredible systems change work we are doing to create a more equitable St. Louis!
Natalie Self featured in WISER Conversations podcast
Natalie Self talks with Dena Ladd, Executive Director of Missouri Cures about inclusion, equity and diversity in economic development in Episode 7 of WISER Conversations.  Listen now!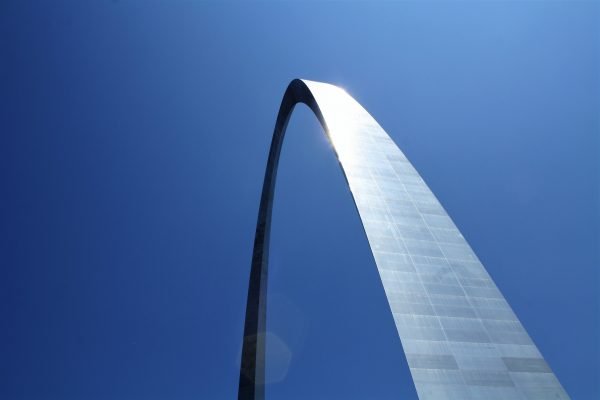 In Plug article "How Ecosystem Leaders In St. Louis Are Adjusting and Adapting During the Pandemic", Natalie Self discusses the educational inequities present in post-pandemic education.
Education Equity Series: What is Education Equity? featuring Natalie Self
In this first episode of our special series of inspirED dedicated to education equity, a group of education professionals explore how education equity manifests in classrooms across the U.S., and how those experiences impact students inside and outside the classroom.
Our guests share their personal experiences with education equity and discuss ways you can actively work towards creating equity every day in every part of your classrooms, schools, homes, and communities.
A 2020 Webinar Series Examining K-12 featuring Natalie Self
Join the KC STEM Alliance in this five-part series of conversations to explore the ways our region is moving to close the gender gap in STEM.  Part 5 features our own Executive Director, Natalie Self,
Moderated by Dr. Margery Sendze, the interactive series looks at key influences and success stories at each stage of STEM education—from kindergarten through high school. Panelists include community and corporate partners, mentors, parents, teachers, students and women with STEM careers.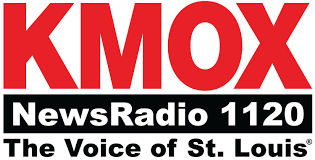 Building on the EdHub-hosed Anti-Racism in STEM talk, Natalie discusses the percentage of Black women scientists who report bias in the workplace, the ties between the Ferguson Commission report and anti-racism in STEM and howe we can lead from where we sit.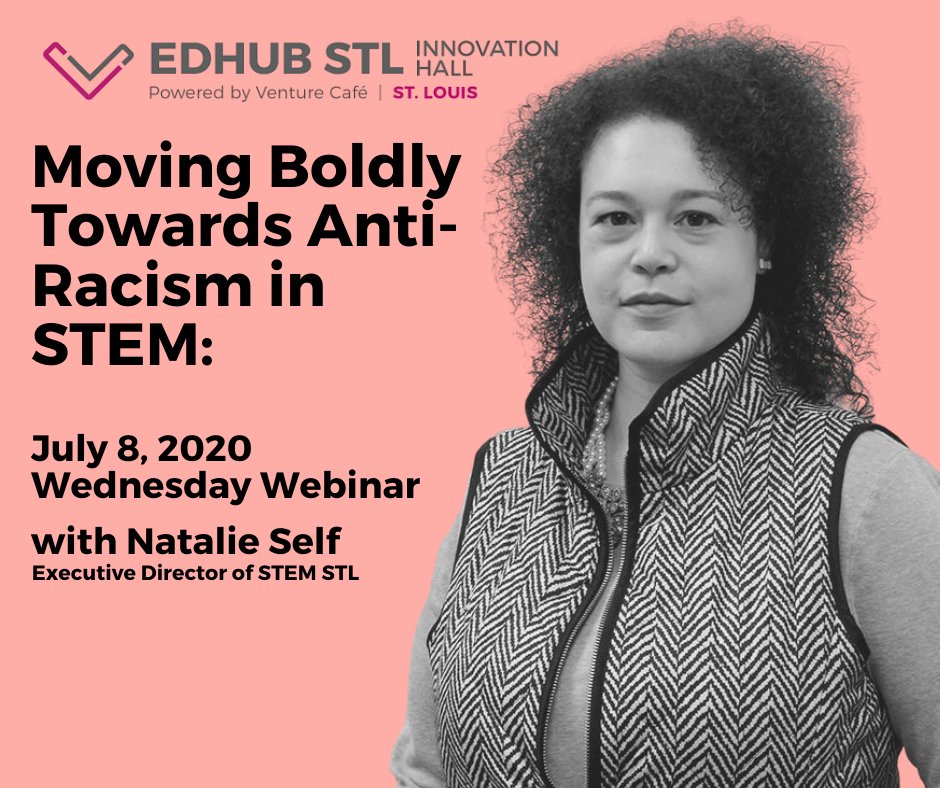 Natalie Self, STEMSTL's Executive Director asks challenging questions about anti-racism in STEM at the EdHubSTL Wednesday Webinar.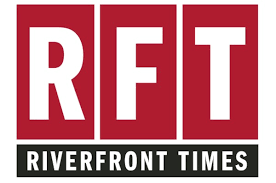 In an article titled St. Louis Students' Classes Go Online, Highlighting City's Problems, Our ED, Natalie Self, shares learning from many our partners: "...simply getting a device in the students' hands is not a panacea. Devices break. They need to be charged. They rely on Wi-Fi. Households with multiple students...requires a lot of expensive bandwidth."